If Mobdro is giving you issues or just want to know what else is out there on the market, we have a few Mobdro replacements, clones, and alternatives to consider.
Some of these Mobdro alternatives will work for Android, Firestick, iOS, iPhone, Mac, and/or PC and Windows.
1) Sling TV
Sling TV can be a great replacement for Mobdro.
Sling is one of the most popular live TV streaming services in the US.
The service is home to hundreds of your favorite networks, including AMC, TNT, FX, Cartoon Network, Discovery, CNN, Fox News, TLC, and lots more.
Sling TV is only available in the United States.
2) Xumo TV
Xumo TV is free given it's supported by ads, so it's worth a shot if the Mobdro app stopped working for you.
Xumo doesn't offer as many networks as Mobdro, and it comes without premium channels, but it's still a great choice.
You can get on-demand movies and popular channels (e.g., NBC, Bloomberg).
Since Xumo is an official service, you can get it on your Firestick from the Amazon Store.
It's also available through the Google Play Store, Apple Store, Roku, and others as well.
3) Pluto TV
Pluto TV is also free with no paid subscription required, so ads and commercials will show.
Pluto has a wide range of cable TV channels, including Sky News, CBS, MTV, and more.
It also comes with on-demand content.
Pluto is a legitimate IPTV service so you'll be able to download it from Amazon, Apple, Google, and others.
4) Redbox Free Live TV
Redbox Free Live TV is only available in the US and is not the same as Redbox TV APK.
Redbox Free Live TV is an official legal service while the derivative Redbox TV APK is still unknown.
Redbox doesn't offer as many channels as Mobdro. It also lacks premium channels. But it adds more channels regularly.
5) Kodi
Kodi is a popular media application. Kodi itself does not provide any content, such as live TV or streaming.
But it does let you install a variety of addons and builds that lets you watch just about anything you want.
Kodi also has addons to watch live sports.
Kodi can be easily installed on Firestick or any internet-connected device you choose, including smartphones, desktops, laptops, tablets, and more.
The Kodi application is quite seamless to use as well.
6) Rokkr
Rokkr can be downloaded from the Google Play Store, so it's a legitimate service.
With Rokkr, you can access a wide variety of movies and TV shows.
This Mobdro alternative can also work like a browser. The app enables you to browse and play content and doesn't provide an aggregated library of content.
The app can be downloaded and used in a pretty standard way once its all set up.
7) Airy TV
Airy TV is another quality Mobdro replacement if you're looking for entertainment over a range of content.
Airy TV enables you to stream movies, TV, anime, comedy, sports, and more for free.
It offers something for just about everyone in the family when it comes to streaming.
8) Fubo TV
Fubo TV is a US-based over-the-top (OTT) streaming service. 
Initially, Fubo TV started as a service for football fans before expanding into other content.
9) US TV Go (USTVGO.TV)
US TV is a website that allows you to watch over 100 different US-based TV channels, all for free.
This Mobdro alternative enables you to choose a channel and stream their content in your browser window.
As the US TV Go name implies, it's geared toward a US audience.
Many of the channels available here are from the US, but there are some international channels available as well.
10) OK Live TV
OK Live TV is a free live streaming service that enables you to watch free TV.
And as the name implies, the service is live TV and comes with subscription or registration fees.
You can watch this Mobdro alternative from your computer, laptop, tablet, or smartphone.
Just visit the site and stream whatever channel you'd like to watch.
Apps like Mobdro
The following are additional popular live streaming TV apps like Mobdro.
We're not sure if they hold a license to stream content, but they are available for use.
1. AOS TV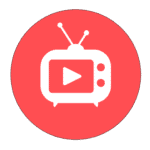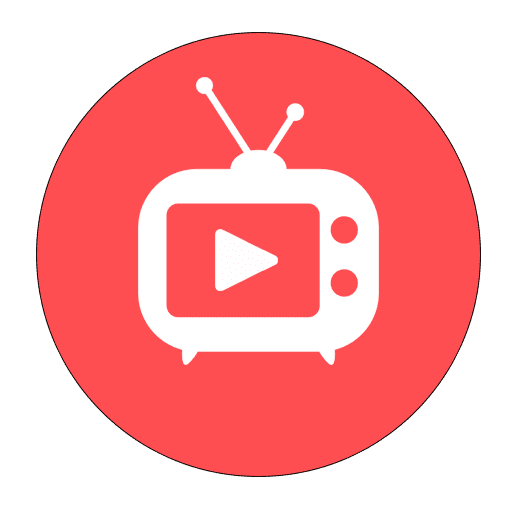 AOS TV is another Mobdro alternative that enables you to stream your content in one place.
You'll be able to stream various types of content, from TV shows, movies, music, videos, sports, and more.
AOS TV provides over 1,000 TV channels and lots of your favorite movies in high-definition quality for free.
For sports fans, you can watch football, NBA, NHL, tennis, and other sporting events from around the world.
AOS TV works with:
Fire TV
Android TV
Firestick
Nvidia Shield
and more
2. Live Net TV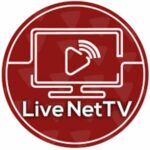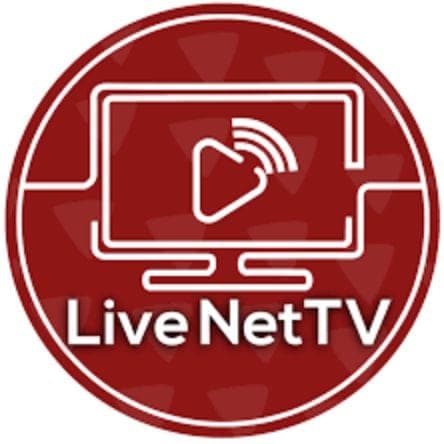 Live Net TV is another great Mobdro alternative that enables you to stream nearly 1,000 TV channels across various genres.
You can stream in categories such as: entertainment, news, movies, sports, cooking, kids, religion, documentaries, and music.
The content can be streamed in standard definition (SD) or high definition (HD).
The Live Net TV app adds new channels and new streams regularly.
It also doesn't involve any signups, subscriptions, or in-app purchases.
You can also stream TV shows and movies through its video-on-demand (VOD) service.
It also comes with support for many of your favorite media players including MX Player, XMTV Player, and Android Player.
Live Net TV is definitely worth checking out as one of the best Mobdro alternatives.
3. Swift Streamz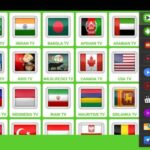 If you're looking for a Mobdro replacement, Swift Streamz is great app to consider.
You can watch around 1,000 TV channels for free.
It involves no premium fee, no in-app purchases, no subscription. Just ads, like most free services.
Swift Streamz works with PC, Chromecast, Fire TV, Android, and Fire TV.
You can also host content externally via Android Player, VLC Player, MX Player, and other media players.
4. Ola TV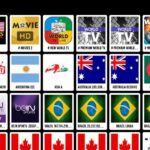 Ola TV is a pretty good Mobdro clone.
With Ola TV you can stream up to literally tens of thousands of channels all for free.
This also includes around 15,000 live TV channels in FHD resolution.
Ola TV is easy to navigate no matter what app you use. It comes with support for XYZ Player, VLC Player, MX Player, Android Player, and other media players.
Ola TV is also great with updates.
They are regularly updating the catalog with channels, movies, and new content to make sure you're always up to date.
Ola TV can be played on Windows PC, Android, and Firestick.
5. TVTap Pro
TVTap Pro enables you to watch more than 500 channels across nine categories from most countries in high definition.
New channels and updates are provided regularly. Most external video players also work well with this Mobdro alternative.
With TVTap Pro, there are no registrations, subscriptions, and no annoying ads.
It's compatible with Windows, Mac, Android, and Firestick.
Conclusion
This article includes our list of 15 of the best Mobdro alternatives, clones, and replacements.
These Mobdro alternatives work for many devices, including:
PC
Windows
Android
Desktop
Laptop
Smart TV
iPhone or iPad (iOS)
Firestock
and various media players
These Mobdro alternatives also work for various types of streaming content, including:
movies
TV shows and TV series
documentaries
sports (NFL, NBA, NHL, MLB, football / soccer, cricket, tennis, boxing, UFC, and more)
dramas
comedy
Our top 10 include:
1) Sling TV
2) Xumo TV
3) Pluto TV
4) Redbox Free Live TV
5) Kodi
6) Rokkr
7) Airy TV
8) Fubo TV
9) US TV Go (USTVGO.TV)
10) OK Live TV
Plus, five additional free services:
AOS TV

Live Net TV

Swift Streamz
Ola TV

TVTap Pro