Initial Perception
The moment the Fleshy Pro came in, I was taken aback by its sophisticated and top-grade packaging. The box emanates elegance with its minimalistic and classy design. Upon opening, the Fleshy Pro device lies neatly tucked alongside all accessories such as the power adapter, and user manual. The unboxing experience itself screams luxury.
The interchangeable sleeve inserts offer an incredibly lifelike feel.
A High-End Blowjob Device Built for Longevity
Right out of the box, the Fleshy Pro radiates quality. Its design is sleek and ergonomic, the controls are intuitive, and it's crafted for durability. The swappable sleeve inserts give a realistic sensation and can be cleaned or replaced as needed over time.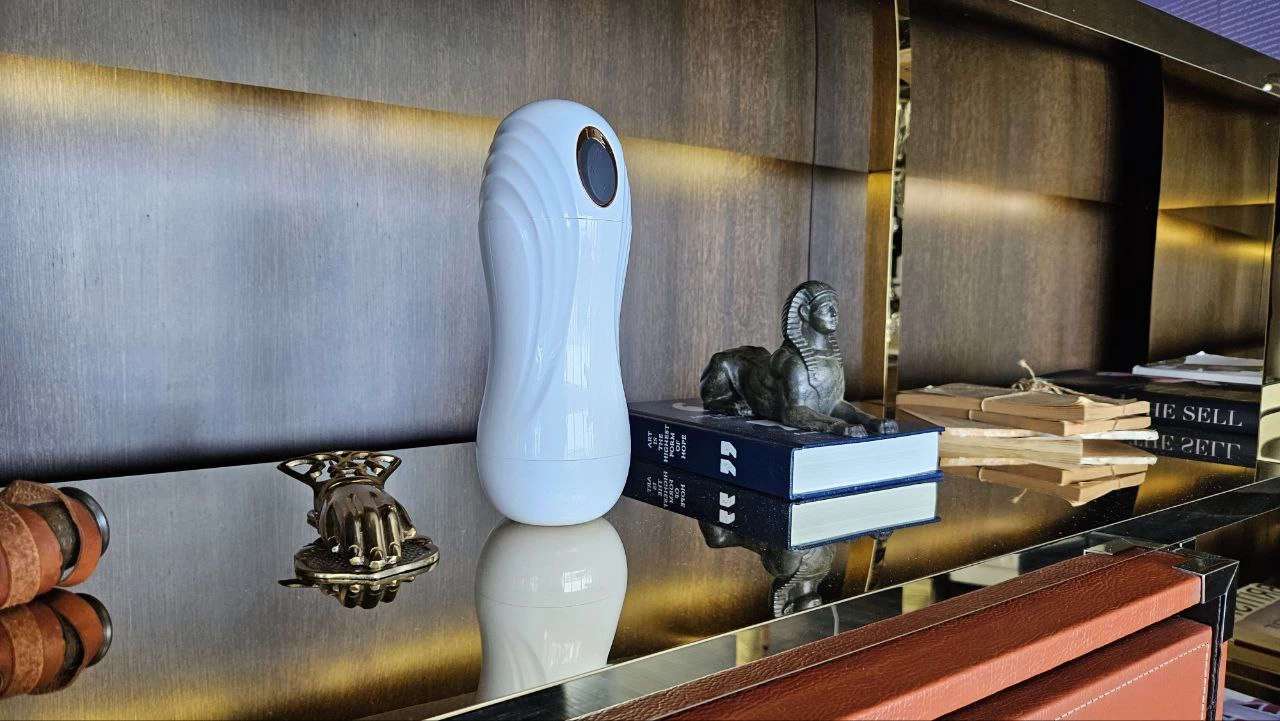 Setting up the Fleshy Pro is uncomplicated.
Effortless Setup
It's a breeze to get started with the Fleshy Pro. Charge it for about 2-3 hours, apply water-based lube to the sleeve, attach it to the main device, and press the power button. You can then cycle through various oral sex modes, each offering a combination of suction and vibration at different rhythms and intensities.
The suction feature provides strong and adjustable intensity, dramatically enhancing the overall experience.
Ground-breaking Suction Technology
Arguably, the most innovative aspect of the Fleshy Pro is its suction technology. It delivers a genuine sucking sensation unlike any other device I've used. The suction is potent yet controllable and truly enhances the overall experience, particularly when paired with the vibrations. I could reach intensely satisfying climaxes with the suction feature alone. Check out these other toys I've experimented with.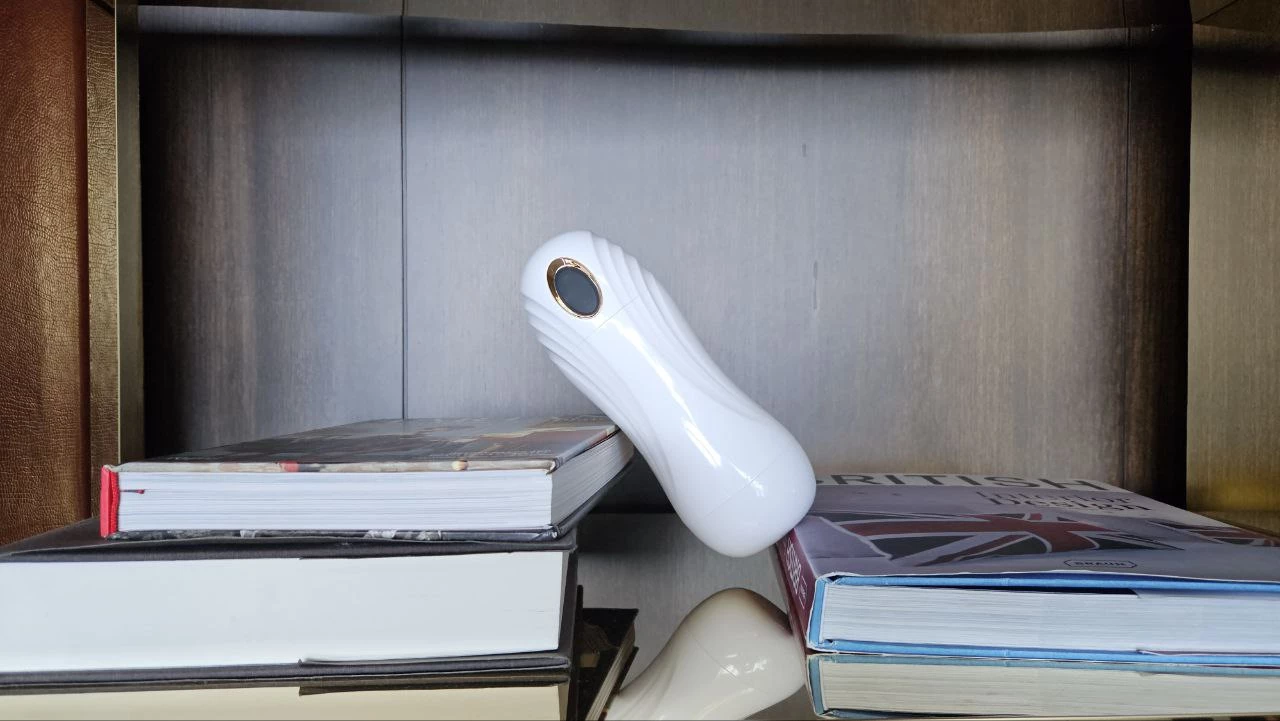 The vibration feature seamlessly augments the suction mechanism.
Potent Vibrations for Extra Enjoyment
The vibrations deserve mention too. With robust, deep vibrations at the sleeve's entrance, they stimulate the penis head. I would categorize the vibrations as more subtle or "gentle" compared to the suction, but they still provide stimulating pleasure and enrich the overall experience offered by the Fleshy Pro. The vibrations and the suction feature harmoniously enhance each other.
The device allows control over the speed and power of both the suction and vibration.
Fully Adjustable Experience
In manual mode, the speed and intensity of both suction and vibration can be controlled through the touch-sensitive pads on the control panel. This adjustability ensures a personalized experience catering to your unique preferences, making it one of the leading male masturbators available. The Fleshy Pro genuinely delivers the most realistic and gratifying simulated oral experience I've ever encountered with a sex toy.
Potential for Enhancement
If I were to suggest improvements, I'd recommend enlarging the touch-sensitive control pads as they can be a bit tricky to use when your hands are slick or while the device is in use. Moreover, although the motor is highly powerful, the operation noise may be a tiny bit loud for some. Incorporating sound insulation or a "stealth mode" with reduced power could address this issue for those seeking a more discreet experience.
The sleeves are detachable and can be cleaned with warm water.
Simple Cleaning
Cleaning the Fleshy Pro is easy as the sleeve is waterproof and can be fully submerged. The sleeve can be detached and cleaned with mild soap and warm water, then left to air dry completely. Proper upkeep ensures optimal pleasure with each use.
Pros and Cons
Pros:
• Superior, top-grade build
• Revolutionary and robust suction technology
• Enjoyable vibrations
• Fully customizable experience
• Simple to clean and maintain
Cons:
• Touch controls can be slightly tricky to operate
• The device isn't totally silent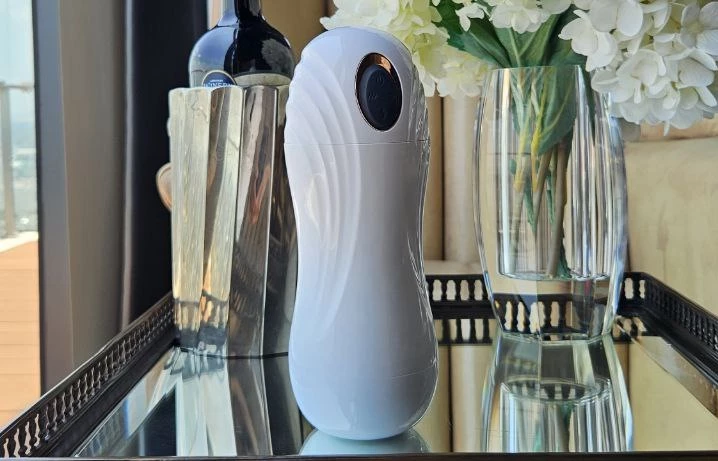 The device offers the most satisfying self-pleasure experience imaginable.
Final Thoughts
If you're in the market for the ultimate realistic oral sex simulator, the Fleshy Pro tops the list as the best blowjob machine and the most exceptional male masturbator available. It merges revolutionary suction technology, powerful vibrations, and a lifelike sleeve to create an unmatched virtual oral experience.
While the Fleshy Pro may be a bit pricier than its competitors, the quality and experience it provides are well worth the cost. I highly recommend adding the Fleshy Pro to your sex toy collection. Your satisfaction is guaranteed!
Are Automatic Blowjob Machines Superior to the Real Thing?
Automatic blowjob machines, also known as male masturbators or oral sex simulators, have seen increased popularity recently due to their ability to offer unique stimulation and enhanced sexual pleasure. Here are a few reasons why they might be considered beneficial:
Consistency and control: Unlike human partners, automatic blowjob machines offer a consistent performance and can be adjusted to deliver the desired level of stimulation. Users have the control over speed, intensity, and other customizable features, which allows for a personalized experience.
Convenience and availability: Automatic blowjob machines are designed to be easily accessible and provide pleasure whenever you desire. They offer a level of convenience that traditional sexual encounters may not always be able to match.
Exploration and variety: These machines typically come with diverse settings and features, allowing users to experiment with a range of sensations and patterns. This diversity can introduce novelty and excitement to one's sexual experiences.
Relieves performance pressure: For those who may experience anxiety or performance pressure during sexual encounters, automatic blowjob machines offer a pressure-free alternative. There are no expectations or judgments, enabling individuals to relax and focus purely on their pleasure.
Encourages self-discovery: Automatic blowjob machines offer individuals a chance to explore their own desires and learn what brings them the most pleasure. They offer an opportunity for self-exploration and increased understanding, promoting sexual well-being and self-confidence.